How to Make Roger's Super Spicy Homemade Crackers
Roger's Killer Crackers Recipe
Ingredients
4 packages of saltine crackers
1.5 tsp crushed red pepper
About 1.5 tsp cayenne pepper
1 package of powdered ranch dressing mix
1 1/2 cups canola oil
Method
Mix the crushed red pepper, cayenne pepper, ranch dressing mix and canola oil until blended. Place saltines in a large freezer bag. Pour oil and spice blend over crackers. Gently turn the bag over and repeat as necessary to coat the crackers with oil. Turn the bag every five to 10 minutes for 30 minutes to help the crackers soak in the oil.
Place the crackers on a cookie sheet for an additional 30 minutes to allow them to absorb the oil. Serve in your favorite Sunset Hill Stoneware crock. Prepare your mouth for the impending delicious inferno and enjoy.
The Origin of the Killer Crackers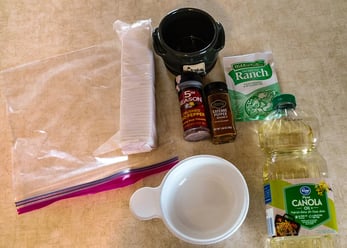 We've talked before about some of the talents our shop team has, outside of handcrafting the most unique coffee mugs around. Aside from their artistic and crafting talents, a few members of our team are culinary masters. Such is the case for Roger LaVaque, who works at our shop in Neenah.
Aside from shipping our mugs and steins all over the world and being a delightful person, Roger is known for his super-spicy recipe for killer crackers. Rumors frequently circulate around the office about the potency of these infernal snacks.
They're a known delicacy in the shop and make frequent appearances at holiday parties and potlucks there. However, the sales, marketing and administrative teams knew very little about these powerful crackers until recently.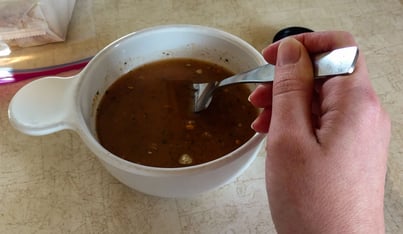 Lucky for all of us, Roger was gracious enough to declassify his spicy crackers recipe and distribute it to both the shop and the office right before New Year's Eve. This member of the Sunset Hill Stoneware marketing team decided it was time to try this recipe at home, for science.
Admittedly, these are ridiculously easy to make. It's just a matter of turning a freezer bag a few times to get an even coating on the crackers. Then, giving them a little more time to sit before serving.
Plus, for as spicy as they are, the ranch dressing mix provides a tangy, savory contrast to the heat—kind of like dipping hot wings in ranch dressing.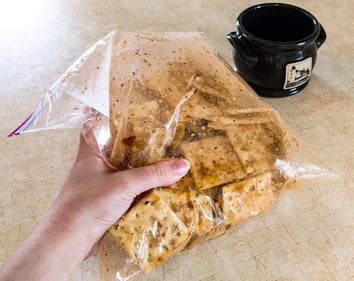 Roger's killer crackers are a quick, easy appetizer perfect for any occasion, up to and including last-minute New Year's Eve party snacks. Just get a serving for yourself while you can if you do bring them to a party. They won't last long.
For those of us who can't handle too much spice, you can theoretically change the ratio of crushed red pepper and cayenne—but why mess with perfection? These killer crackers are zesty enough as they are and bite back more than enough to make it interesting. However, if you consider yourself a spice fiend or you aren't from the Midwest like us, feel free to add more peppers to the mix until the crackers are hot enough to singe your eyebrows.
The whole Sunset Hill Stoneware team gives its compliments to Roger for sharing his excellent recipe so we can all have access to his killer crackers.