Brew Tour: Find Sunset Hill Stoneware in Northeast Wisconsin
For years, we have supplied stoneware to breweries big and small all over the country, but we naturally have a soft spot for some of the craft brews found right in our home state of Wisconsin. With summer around the corner, we're bringing a preview of a brewery tour through our state.
The only catch: Wisconsin has over 150 craft breweries, on top of many larger brewing companies. It has so many breweries to choose from that we had to divide this series up by regions. Today, we're looking at the top breweries in Northeast Wisconsin where you'll find Sunset Hill Stoneware beer steins. This includes the Fox Cities and Green Bay.
Find all our Wisconsin brewery tour stops with this map.
As always, please enjoy these hometown favorites responsibly.
BADGER STATE BREWING COMPANY

Found in the shadow of Lambeau Field in the heart of Green Bay, Badger State Brewing Company has beers in every color of the rainbow on tap, from the Walloon Wibier to the Dubious Ruffian Chocolate Stout, and with a few other surprising twists in between.
They're perfect for grabbing a pint (or three) with friends after a trip to Lambeau, and they offer seasonal options. Once each summer, they offer Mangotopia, an IPA brewed with mango tea for a fruity, floral aroma. Be on the lookout for this annual treat if you decide to take a tour of Titletown in the summer.
On top of having delicious beers, Badger State Brewing Company promotes causes in the greater Green Bay Community. Just a few of the charity events they've held in the past include a Clean Water Challenge event with the Izaak Walton League, Girl Scout Cookie & Beer Pairings to support local Girl Scout troops and an annual Barkin Beer Fest for the Wisconsin Humane Society.
After you're done sampling your share of brewskies, be sure to ask about their special edition ceramic coffee mugs, made custom for Badger State Brewing Company less than 40 miles away.
STONE ARCH BREWPUB
Stone Arch Brewpub has served up cold ones in its current iteration since 2004 and has a long history serving students and seniors alike in the Appleton area.
The taproom has over 14 different, house-made beers on draft in unique flavors. Just a few of the highlights include a Coffee Brown Ale, the Marquette Pilsner and a house specialty Smoked Porter said to taste like a campfire in a glass.
In addition to their in-house offerings, Stone Arch Brewpub also plays host to a number of domestic craft beers from around Wisconsin and as far away as Vermont, including the distinctively named Snaggletooth Bandana from Solemn Oath Brewery in Naperville, Ill.
Multiple times each week, the brewpub also collaborates with Mile of Music for Rhythm & Brews. This free midweek concert series features acts from Appleton's Mile of Music Festivals. Some of these include musicians from all around the country. Patrons can enjoy Stone Arch's craft beer while they watch. While you're enjoying your favorite IPA, ask about the ceramic beer steins and coffee mugs from Sunset Hill Stoneware.
BARE BONES BREWERY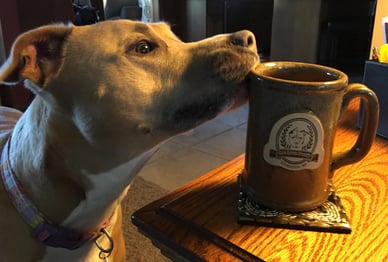 Just a stone's throw away from U.S. 45, Bare Bones Brewery is found on the outskirts of Oshkosh and has established a foothold in the area since 2015.
Contrary to their name, Bare Bones Brewery's battery of beer is anything but. Their flagship beer, Dog Daze, leads a pack of brews with creative names, many of which are dog-themed. There's a brew for every beer lover, from classic stouts to ales with strawberry and jalapeño.
On Thursdays during summer of 2018, the brewery hosted Independent Racket Nights, an original music series with 18 different bands playing each evening. They will also host musicians like Milwaukee native and college-circuit darling Pat McCurdy and The Presidents to mark the start and end of summer on Memorial Day and Labor Day weekends this year.
In addition to the craft beers they have on tap, Bare Bones has a mug club for its loyal fans. Ask how you can join, and keep an eye out for new stoneware beer steins at Bare Bones this summer.
You can find the other three parts of our brewery tour here:
Central Wisconsin
Southwest Wisconsin
Southeast Wisconsin